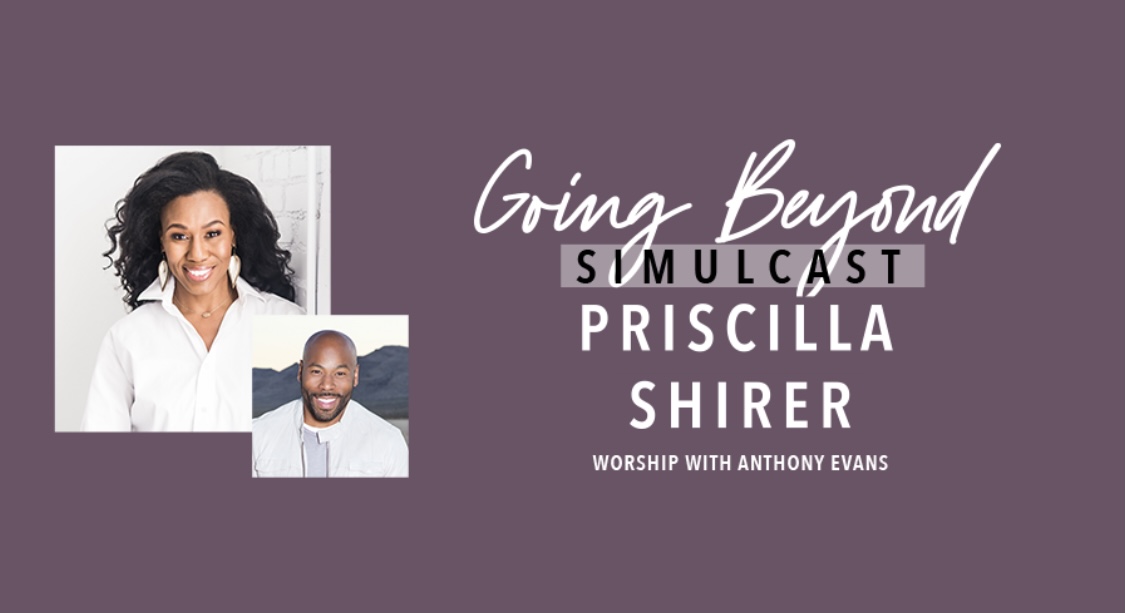 Westney is excited to present our very first Priscilla Shirer Simulcast event this year! "Going Beyond" is an online experience that can be enjoyed from home, with friends, or anywhere you have an internet connection. It features worship, prayer, and Bible teaching from author and speaker Priscilla Shirer!
Once you register, you will receive a digital pass by email, which is your access to the event. It will be sent closer to the live date of Saturday, September 25, and is non-refundable. If you don't wish to watch live, you will have access to the event for 60 days, right through until November 25. That means you can watch later, watch it again, or watch one session at a time. Please note that each digital pass is good for one user.
We encourage you to consider gathering a small group in your home and watching the Simulcast together this year! Each person will still need to purchase a digital pass, or you can purchase multiple passes all at once for your group. If you are hosting a small group, let us know BEFORE September 12, by emailing Meredith@westney.ca, we have some resources for you!
Tickets are $15 each, and are available until October 25. After that date, tickets are available directly from Lifeway ($20 US)
Questions? Wendy@westney.ca